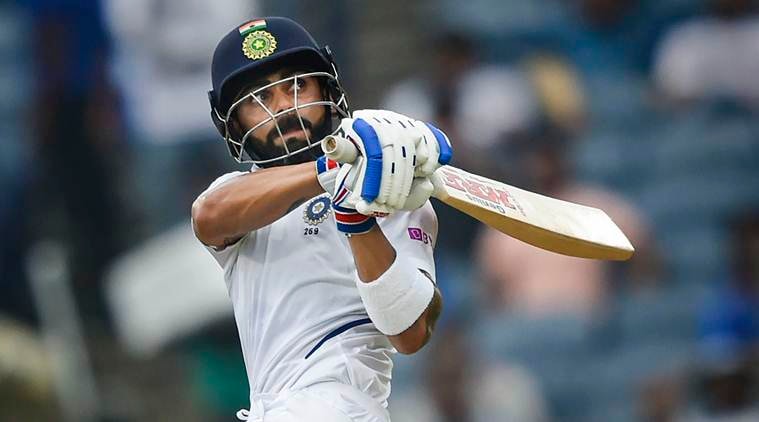 7th Double Hundreds
Virat Kohli surpassed Sachin Tendulkar and Virender Sehwag by completing his seventh double hundred in his 81st test match against South Africa.
9th 150 plus scores in test matches
He completed 150 plus scores in test matches 9 times and thus surpassed Don Bradman, who held the previous record of scoring 150 runs 8 times.
19 Test Centuries
Virat Kohli has now equaled the number of 100s in test matches with Ricky Ponting, by achieving 19 centuries. South Africa player Graeme Smith stands first in the table with 25 centuries in 109 tests played.
254 and not out
Kohli broke his own record of highest individual score in Tests by captains of India. His previous record was 243 runs against Sri Lanka and now the new score is 254(not out). MS Dhoni(224) and Sachin Tendulkar(217) follow him in the table.
40 Centuries as captain in international cricket
He is one century away from standing top in the table of most number of centuries scored in international cricket as captain. Virat Kohli is the only batsman to hit 40 centuries in that.
7000+ runs
He surpassed Dilip Vengsarkar's record and achieved 7th position in the list of Indian players with the most number of test runs. Sourav Ganguly is in the 6th position with 7212 runs.